yeay happy gler la kuar ngan korg!!
ok. skang nk cite pasal TIKET WAYANG!
us: abg kitorg nk tgk cite janin 7 org.
abg: btol ke ni dik? nk bukti bley
(aku n jia pura2 cri ic!)
us: abg kitorg x bwk ic la
abg: adik tgok cite lain la!
us: bley la bang! please!! :(
abg: x bley la dik. tgok cite lain la ye.
us: huh ye la! AKU MASIH DARA!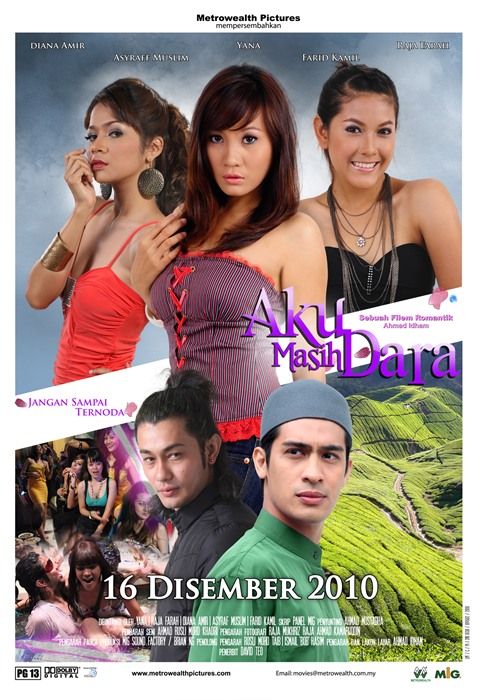 ok! huh abg tu kejam!!!!!!! see u in court la bang! hahaahahhahahhahahah!!! jahat! bubye janin!!!
haa lepas bli tiket. kitorg g BOWLING TIME!
yeay! sume org x taw mane. hahahaha maen baling je sume. longkang la yg TERBAEK!
hahahah kjap2. aku sorg je dapt strike! bgge x?! entah cm ne la dpt! nk formula?! baling je! hahahahahahahaha.
cbe tgok! sape menang! hahahaha yeay! bongkak plak! hahahaha btw best sgt la!
hahahahhaha jumpe abg yg bg kasut tue! die sgt funny la. huh!! yg plg geram! kne beli stoking! hei kitorng da x skola la. haih nape la ramai x puas ati! sangat bes maen!!!! kitorg la plg bising kat situ! hahaha
haaaaaaa then jom ramai-ramai bergerak! tgok wayang!!!
waaaa insaf nye tgok cite nie. hahahahahaha not bad la. ok je!!!!!
tyme to solat!!! hahahaha da insaf kan! haaa kat surau kitorg terserempak ngan FEIZATIE N AFIK FIQRI! waaa dorg sgt sweet la!!! hahahaha
ok2.nk makan plak!! hahahahaha lpas mkn!!! bergambar jap. posing sane. posing sini! iffah la hantu gambar! hahahaha then blk!!
weyh!! aku sayang korang la! but sdey skit sbb NORAZRINA n AIN NAZIM tade.
but i'm happy today with all my bulan dan bintang!
♥
hee lambat post! sori la!